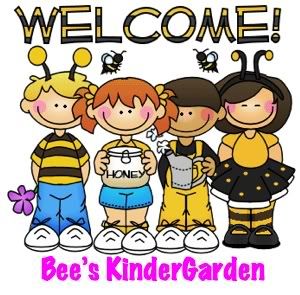 I have been an Oregonian all of my life and was brought up surrounded by amazing role models in my teachers, family, and friends. I have always enjoyed working with children, whether it be through church, volunteering at schools, or playing with my niece and nephew. Just like my mom, I have always been drawn to the excitement and energy that children bring. I couldn't imagine my life without my mom...but that is a story for another time! She rocks!

As anyone who has ever met me can attest, I am an avid UofO Football fan and went there for my undergraduate and masters degrees. Even as a child I went to football games in Eugene with my family. In college, I met my match in my wonderful husband, Mr. Bee who also is a diehard Duck. We even had a UofO themed wedding, we are truly a match made by God! :)

Mr Bee and I married last summer and are living together in my childhood home (sans the parents :) ) Talk about an experience! We have a wonderful dog, Mac, whom we adopted from the humane society a year ago. He is a Catahoula Leopard Dog and Shepherd Mix and full of energy! We got him so that I would have a running buddy for my marathon training (I have run 3 so far) and it turns out he is quite the whimp when it comes to running. Oh well! He does the shorter runs with me.
I grew up cheerleading and after college returned to my hometown and immediately began coaching at my alma mater. I have just recently "Retired" after 3 years of coaching but am looking forward to spending as much time as I can working with the team. I worked with such an awesome team of cheerleaders and coaches and I miss them dearly! Go Timberwolves!

I was blessed to find a job in a bad economy teaching my dream job, kindergarten, in the very district I grew up in. While it is a 1/2 time kinder position with only 1 session, I find myself very fortunate to have a job doing what I love when so many people do not. Life is good and I am blessed! I look forward to letting you know more about me as my blog continues, and hopefully will learn more about you all as well!