Umm? Mixer? Yes please! :)
Yearn to Learn
is having a blog mixer! Check out some of my fave blogs and then link up with your own!
In your link up find the following:

1. A blogger who is a "New Kid on the Blog"
(Let's say someone who has blogged 2 months or less and has less than 200 followers)
Down Under Teacher
- This blogger is so adorable! She shares so many great ideas and I love all of her freebies!And of course, I read everything she posts in an australian accent ;)
2. Post a blogger in your same grade level
Sneaker Teacher
- 1 word...a-maz-ing! Mrs. Sneaker rocks my socks! and its not just because she is my awesome teaching partner! She has inspired me so much this past year! Not only does she have exciting and fun ideas that she posts about on her blog, she has the best writing style of anyone I know! I'm sure most of you follow her already, cuz that's how I found you! But, if you don't...YOU NEED TO! :)
3. Post a blogger in a different grade level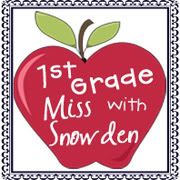 Jena is awesome! she is a great blog designer (shoutout for Bee's Kindergarden's new look!) and she is an awesome teacher is so many fun ideas that she shares with us all!

4. It's all about the button. Find a cute blog button and post it.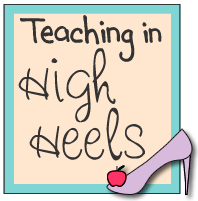 Gladys rocks! and I mean, really, who doesn't love heels?? I admire her so much!