Check out my new blog design!! Thanks to the FABULOUS
Miss Snowden
I now have a custom Bee themed blog....so cute!! I'm still playing around with it to find the perfect fit of fonts and new symbols, but what do you think so far?? I think she did such a great job!! Any advice on colors I should change (fonts, labels, etc)?
I'd love it if you grabbed my new button and put it on your blog, it's so cute!!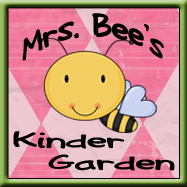 While you're at it, please join my parent involvement linky party! So far it's pretty lonely with only 2 entries. Join in!!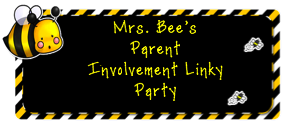 Mr. Bee and I are off to a movie, hope you all enjoy your sunday!